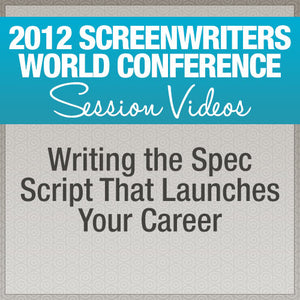 Writing the Spec Script That Launches Your Career
An extremely well-executed spec script is required to break into the business, yet too many writers waste valuable time and energy writing a script with little to no chance at success. In this class, UCLA professor and professional screenwriter Corey Mandell covers what agents and managers are looking for in today's marketplace, how to avoid the common mistakes most writers make when trying to break in, effective strategies for writing the spec script that can launch a career, and how to get that script read by the right people."
The Writers Store does not offer any refunds. All sales are final.