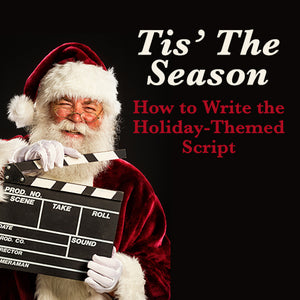 Tis' The Season: How to Write the Holiday-Themed Script
The holiday movie genre is one of the most popular in the film industry with sky-rocketing budgets and huge production values. More important, after their initial theatrical run, holiday movies go on to be replayed every year and become contemporary classics, providing a perpetual source of revenue for their creators. But writing a new holiday classic can be much harder than it would appear.
Whether animated or live-action, mixed-genre or throwback original, this OnDemand webinar demystifies the process of creating an exciting and engaging holiday-themed original spec screenplay. Instructor Jon James Miller discusses techniques for creating the heart of your story while avoiding familiar tropes and cliches of the holiday movie genre will be explored, with real-life examples contemporary classics such as Bad Santa, Die Hard, Christmas Vacation, Elf, The Santa Clause movies, Home Alone, Scrooged, and more.

Jon James Miller has written several award-winning screenplays and assisted dozens of screenwriters in perfecting their scripts for sale on the market. He has also been a professional reader for studio executives, and written coverage for hundreds of original spec screenplays. He knows the most important element in any script is having a unique and compelling voice from the start, and he will help you find and showcase your writing talent from page one, scene one.
 The Writers Store does not offer any refunds. All sales are final.