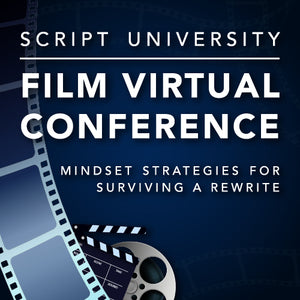 Mindset Strategies for Surviving a Rewrite
Tackling a rewrite can be intimidating, especially if it involves major restructuring, a page one rewrite, significant overhauling to meet a producer's needs, or your current draft just isn't working. Whether you're writing on spec or on assignment, overwhelm, fear, doubt, and resistance can stop you from starting or even knowing where to start. Thankfully, there are some simple mindset strategies you can lean on to help yourself make the process just that much easier and take your rewrite all the way through to done.
Instructor: 
Jenna Avery is a certified life coach, writing coach, and the founder of Called to Write — an online community and coaching program designed to help writers make the work of writing actually happen.
Jenna is also a screenwriter, columnist, and story consultant. As a storyteller, she specializes in sci-fi action, climate fiction, and space fantasy. She recently completed a script revision on assignment for a Canadian producer/director on a sci-fi feature and is currently drafting a new cli-fi project.
Jenna lives in the San Francisco Bay Area with her husband, two sons, and assorted cats and foster kittens, and writes about writing, creativity, and life purpose at www.calledtowrite.com.
The Writers Store does not offer any refunds. All sales are final.