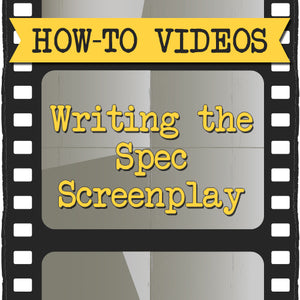 Writing the Spec Screenplay
In this how-to video, story consultant Anthony Grieco helps writers first determine their theme and then tell their story with a distinct voice.  By examining each Act separately, Grieco showcases how you can walk your characters through the four quadrants of your story and create a story arc easily understood by the audience.  
WHAT YOU'LL LEARN:
  Why every lead character is an orphan and how to make that clear in your writing
 How to write characters that showcase your theme
 How to cross your A story and B story for the climax of your screenplay
This how-to video will help you develop your theme and write scripts in which provocative characters carry that theme throughout the story. Following the 3-Act structure and placing the focus on what you want to say about the world, Anthony walks you through developing a screenplay that sells. 
The Writers Store does not offer any refunds. All sales are final.