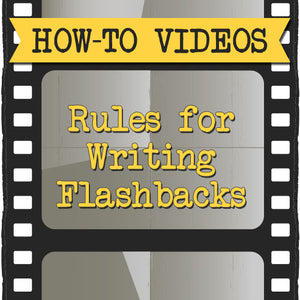 Rules for Writing Flashbacks
Writing a movie script with flashbacks is hard to get right and easy to get wrong. In this how-to video, instructor Crickett Rumley cautions screenwriters about the mistakes often made in writing flashbacks into a story and how to nail a flashback scene. By analyzing popular scenes in films such as Blue Jasmine, Juno, Superbad and Finding Nemo, Rumley will walk viewers through a step-by-step process of writing a movie script with flashbacks that are crucial to the story.
In this how-to video, you'll learn:
 The eight rules for writing flashbacks
How to use these rules with precision
The definition of the term flashback and the advantages and disadvantages to using them
Common mistakes writers make when writing flashbacks
Learn how to write flashbacks that augment your story and elaborate on key events. The first step is determining the function of your flashback and working forwards from there. This how-to video explains how you can take a critical look at your plot and see if flashbacks serve a necessary function for the audience understanding your characters or if they should be left out.
You'll love this video if you want to:
  Learn how to effectively write flashbacks into your stories
 See examples of correct and incorrect use of flashbacks
 Know exactly what constitutes a flashback and why so many writers get it wrong
The Writers Store does not offer any refunds. All sales are final.