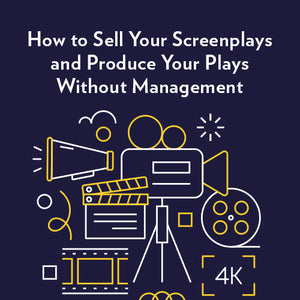 How to Sell Your Screenplays and Produce Your Plays Without Management
It's often said that the toughest part of being a screenwriter is breaking in. That's because there are thousands of screenwriters attempting to sell their scripts. Most new screenwriters believe that they need an agent or manager to break in. But the truth is that representatives make their money from working writers, and they want you to launch your own career before they represent you. The good news is that there are more resources than ever for aspiring screenwriters to sell their scripts and "break in" on their own. There are also available avenues for playwrights to have their plays optioned or even produce their own play.
In this OnDemand webinar, professional screenwriter and playwright Lynn Grant Beck shares "the tricks of the trade" for breaking into Hollywood without an agent or manager and producing your plays.

TOPICS INCLUDE:

How to write scripts that sell

How to target the right producer for your project

How to capitalize on contests

How to apply to writing fellowships

How to effectively network

How to find an agent, manager, or lawyer

How to pitch your play to theaters

How to produce your play through venues like the Fringe Festival
The Writers Store does not offer any refunds. All sales are final.