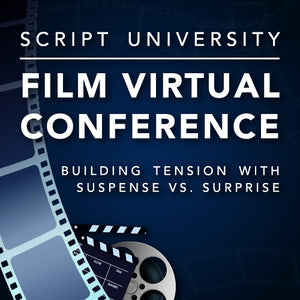 Building Tension with Suspense vs. Surprise
The information your audience has or doesn't have influences how they react to a scene. How can you leverage the ideas of suspense or surprise to create a more satisfying narrative? That's what this class from award-winning screenwriter Bryan Young will delve deeply into.
 Instructor:
Bryan Young is an award-winning writer, journalist, and filmmaker. He's worked on numerous documentaries, including one the New York Times called "filmmaking gold." He co-wrote the political documentary Killer at Large about America's obesity epidemic and works daily doing documentary work for government clients. He writes frequently for /Film, StarWars.Com, Syfy, and others.
The Writers Store does not offer any refunds. All sales are final.