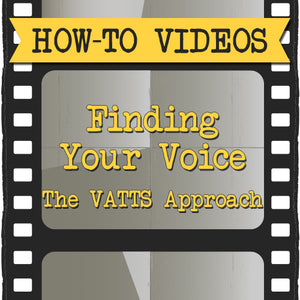 Finding Your Voice - The VATTS Approach
Trusting your inner voice can be a trying endeavor in the movie industry. After all, you want your script to sell, right? The irony is that the best way to sell a script is to let go of your struggle to write a blockbuster and just simply tell your truth. In this how-to video, Anthony Grieco draws from personal examples to show why finding your voice is the key to getting the attention of agents, manager, actors and producers. 
In this how-to video, you'll learn:
The VATTS approach to finding your voice and weaving it into your work
How to write a provocative script that resonates with your audience
Examples of award-winning screenplays that portrayed voice impeccably
How to build your theme from your voice, attitude and truth
With Anthony's help, this how-to video will walk you through taking a critical look at your attitude toward the world. You'll find a way to convey this attitude through emotional characters that resonate with your audience. Most importantly, his how-to video helps you develop your true voice that will evolve through your screenwriting career. 
The Writers Store does not offer any refunds. All sales are final.